To describe a property's common area in Salt Lake City and Park City, we're referring to an area where individuals may relax, have a sandwich, or read their favorite book.
These things should be extremely rare. Their presence in your property's landscape should be a source of pride for you.
An apartment complex, an office park, a university, or a homeowner's organization may all include common areas.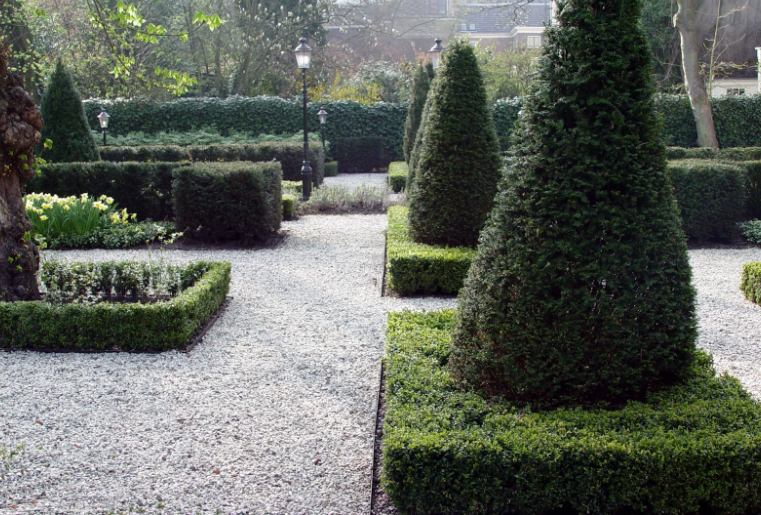 People are more likely to wander outside to enjoy the fresh air and a place to unwind when there are common places.
Students can use them to study, work on group projects, or just chill in between courses.
It's a terrific benefit for employees to have a nice common space where they may gather to relax and refocus.
Common spaces in an office park allow employees to take a break from their hectic schedules, allowing them to return to their job refreshed and ready to succeed. As a result, more work may be accomplished in less time.
Shoppers are more likely to spend more money if they are able to spend more time in an attractive common space in a retail environment.
Potential tenants may choose your home over another's if the common space is welcoming and appealing.
Here are a few ideas for making a common area more appealing.
Areas for Rest and Relaxation
There are times when we all need a place to put our feet up and take a break.
In addition to providing a space to relax, a courtyard landscaped with shrubs and flowers provides a gathering spot for residents on their way in or out of the building. Increase the sense of calm by installing a fountain or similar water element.
When the weather is fine, employees at a corporate campus can take their lunch breaks and coffee breaks outside at one of the campus's beautiful sitting spaces, which are also comfortable.
It's a terrific area to have a meeting if you add a pergola. Who wouldn't like to hold business meetings in the open air?
Gardening in Public Places
Any public space benefits from the shade, color, and quiet provided by trees, plants, and flowers. Consider flowering shrubs, rose bushes, trees for shade, and bright annuals.
You can't go wrong by including a variety of blooming plants at different times of the year.
Usually, a huge and spacious apartment complex is constructed with large expanses of brick or wood. Flowering shrubs provide color and interest to the otherwise drab environment, and they'll only become bigger and more impressive with time.
Plants native to your region of the country are immensely popular right now because of their beauty and usefulness. Their resistance to disease and pests makes them a good choice for gardening. As they mature, they require minimal attention.
Your common area will be filled with birds, butterflies, and hummingbirds as a bonus. awe-inspiring natural attractions.
Trails for Walking
People who live in apartments, work in offices, or attend colleges may all benefit from walking paths since they provide a way to get some exercise and enjoy the outdoors.
It's possible to create routes or trails around or through your land, depending on the layout of your property. Additionally, directing pedestrians in the right direction will assist in reducing unnecessary foot traffic on grass areas.
Walking pathways may be made from a variety of materials, including mulch, river rock, and pavers.
Playscapes
Parents of young children appreciate playscapes. Both the children and the parents benefit from this activity.
If possible, consider splitting the room into sections for different age groups, such as toddlers and preschoolers, as well as youngsters.
It's crucial that the surface of the play area be well maintained.
Adding yards of fresh wood chips each year becomes very pricey.
A yearly investment is no longer necessary with the abundance of environmentally friendly playground surfaces. Some are capable of including your company's logo as well.
In order to get a flawless rubber surface, poured rubber is applied in the same manner as concrete. Drainage is facilitated with synthetic turf, which also acts as a shock absorber and requires minimal maintenance.
The more conventional option of using wood chips can be replaced with rubber mulch for several reasons.
Patios
Relaxation and discussion may be found on patios. Fountains and bubbling jets are ideal for water elements in these areas.
Provides semi-private reading and discussion spots with low bushes.
Having a barbecue or fire pit in your apartment will inspire your neighbors to get to know one another and socialize.
In places where there isn't a lot of green space, giant planters create a big impression right away. They're an instant attention-grabber. Breaking up the monotony of a vast flat wall is their primary function. They can be used to cover up flaws and provide privacy.
Make the most of the common space by utilizing the green level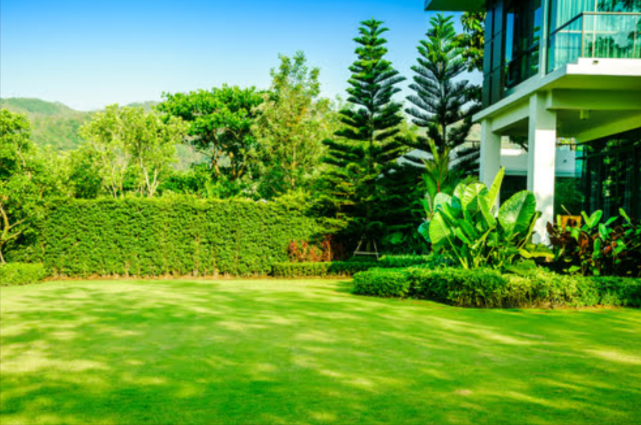 Finding the correct business landscaping company is the first step to developing a beautiful, appealing common area landscape.
Our goal at Millburn Landscaping & Design is to install various outdoor features, including plant beds, walkways, gardens, seating spaces, playscapes and pavilions, which is a simple task for our skilled crew members.
Once the work is completed, we can keep it looking new with routine maintenance services such as mowing, edging, blowing, trimming, and more.