Lawn Care, Landscaping & Design
in Salt Lake city, Davis, Utah, & Weber Counties
We have 20 years of experience taking care of lawns and landscaping throughout Salt Lake City, UT area with services such as Fertilization, Landscape Design, Sprinkler System Installation, Snow Removal and much more!
LET US CREATE THE PERFECT OUTDOOR SPACE FOR YOU.
We provide full landscape design, installation and renovation, from large design build projects to more specialized jobs such as retaining walls, splash pads, water efficient sprinkler systems, water features, patios, fire pits, pergolas and more. We also maintain commercial and residential properties. With more than 300 properties and 15 years experience our maintenance division speaks for itself. We offer services in lawn mowing, trimming & edging, aeration, sprinkler management & repair, fertilization, pruning, snow removal and more.
We are here to help you with your landscape project.  Use the form below to Get a Free Quote.
Complimentary Landscape Design & Consultation
FREE FOR ANY NEW INSTALLATION OR RENOVATION PROJECT ON PURCHASES OVER $7500
Salt Lake City, Utah FALL LANDSCAPING SERVICES​
Salt Lake City, Utah Fall Sprinkler System Blowout
Not preparing your sprinkler system for Fall and the coming Winter can result in damages and costly repairs next Spring. Our team at Millburn Lawn & Landscape can expertly handle all aspects of your sprinkler system blowout to ensure healthy sprinklers next Summer. Call today to let us handle the cost of winter with a sprinkler system blowout and keep your Salt Lake City, Utah lawns blooming.
Expert Fall Pruning Services, Salt Lake City, Utah
Fall is the perfect time for pruning, cutting back built-up dead growth that can destroy your beautiful blossoms and healthy plants. Millburn Lawn & Landscape have been helping residents of Salt Lake City, Utah nurture their lawns for 20 years, creating stunningly-kept landscapes. Let us save you time and schedule our Fall pruning service today to see your lawn transform.
Expert Fall Pre-pruning in Salt Lake City, Utah
With Fall on its way, troublesome leaf build-up is just a matter of time, leaving your lawns messy and swamped under layers of leaves. Let our Salt Lake City, Utah landscape specialists take on your worry by pre-pruning your plants, avoiding that unwanted build-up this Fall and saving you time and money in clean-up chores. Book a slot with our expert pre-pruning team, keeping your lawns beautiful all year-round.
Fall Fertilization Specialists, Salt Lake City, Utah
Summer can leave your lawn dry, under nourished, and in bad shape to survive the colder months. With Millburn Lawn & Landscape's Fall fertilization services, your Salt Lake City, Utah lawns will be fully equipped to survive the colder months and "Spring" back into Spring. Schedule your Fall fertilization now and take full advantage of our fertilizer experts, taking the pressure off you this coming Fall.
Fall Aeration Expert Services, Salt Lake City, Utah
During the year, grass and soil can become compressed and compacted, making watering, and nutrient and air flow less effective, leading to an unhealthy lawn. Millburn Lawn & Landscape have 20 years of experience reviving tired lawns in Salt Lake City, Utah, ensuring that you reap the rewards without the work. Schedule your Fall aeration today and let our expert team beautify your lawn.
Fall Leaf Cleanup Experts, Salt Lake City, Utah
Avoid the inconvenience of the annual Fall leaf shedding and clean-up costs, and stop your lawns from suffering under layers of leaves. Millburn Lawn & Landscape have got you covered, with our team of highly trained professionals ready to take on the dirty work. Call us today and let our team of experts keep your Salt Lake City, Utah lawns fresh and flawless in Fall.
Salt Lake City High Quality Landscape Design
We believe in beautifully designed landscapes that catch the attention of onlookers and make you proud.  Our team has the tools, knowledge, and capability to bring your dream landscape to life.   We will work one on one with you until we achieve your desired landscape.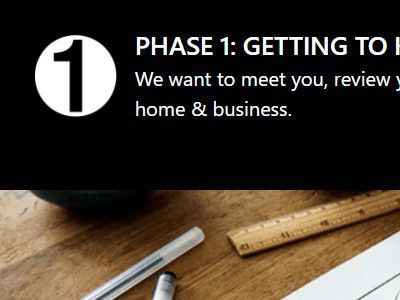 Our Design Process
Our 6 step design process improves communication, includes you in the entire landscape design process, and makes your landscape design project something you can be proud of.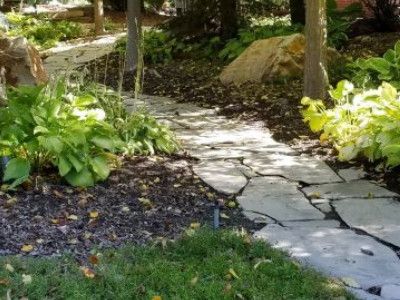 What Sets Us Apart
Each landscape design project is unique, and we strive to bring your dream design to life. We work directly with you until we achieve your desired landscape design.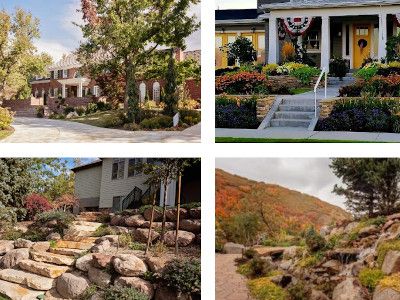 Our Projects
Take a moment and view some of our projects. We are highly skilled and creating unique and gorgeous landscapes for both commercial and residential properties.
We are trusted, reliable, and committed to our customers, with a reputation for professionalism and excellence. You can have full confidence in the excellence of our services and in our ability to serve you and to prioritize your interests.
Landscape Design Projects
Any Landscape Clean Up, Pruning, Weeding, Sod Repair, and/or Spring Sprinkler Project over $250
WE PROVIDE RESIDENTIAL, COMMERCIAL, MAINTENANCE, AND DESIGN SERVICES IN THESE LOCATIONS:
REAL CUSTOMERS. REAL REVIEWS.
We had a crew come to do clean up, my yard is absolutely perfect. The office was so knowledgeable in the services provided when I called. I got to chose what I wanted done, which made me so comfortable with me being "in charge". The boys came with matching Millburn shirts & were polite, happy & efficient. I like to get my bang for my buck, so I watched them work. Very, very pleased with the effort they gave. The result was exactly as promised. I will continue to use Millburn with any future need. Thank you for being who you say you are!
We had Cole and his crew put our patio in this week and they did a wonderful job . We are having them come back out and do our sod and concrete edging! Would highly recommend them!
I am an HOA president and we hired this company for snow removal and landscaping for all common areas. They have been wonderful to work with. They are very responsive if we have any concerns or questions. They are fast with quotes for work. They are very fair and work with you until you are satisfied. During snow storms they were out at any hour taking care of snow removal and salting. It is hard to find people in this industry that have integrity, fair pricing, and do an outstanding job.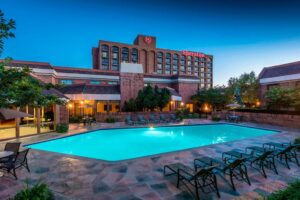 When the season's change and your commercial landscaping needs to be revitalized, you can call on Millburn Lawn and Landscaping in Salt Lake City, Utah.
Read More »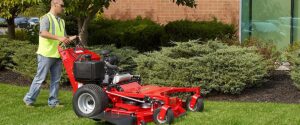 A gorgeous lush lawn results from multiple lawn nurturing techniques to serve a greater purpose. In Salt Lake City, Utah, we have the professional expertise
Read More »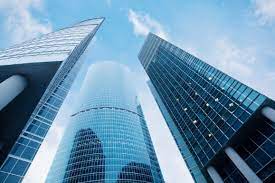 Being a property manager in Salt Lake City, Utah, and everywhere else means dealing with constant complaints. The best way to handle these complaints while
Read More »