Lawn Care, Landscaping & Design
in Salt Lake city, Davis, Utah, & Weber Counties
We have 20 years of experience taking care of lawns and landscaping throughout Salt Lake City, UT area with services such as Fertilization, Landscape Design, Sprinkler System Installation, Snow Removal and much more!
LET US CREATE THE PERFECT OUTDOOR SPACE FOR YOU.
We provide full landscape design, installation and renovation, from large design build projects to more specialized jobs such as retaining walls, splash pads, water efficient sprinkler systems, water features, patios, fire pits, pergolas and more. We also maintain commercial and residential properties. With more than 300 properties and 15 years experience our maintenance division speaks for itself. We offer services in lawn mowing, trimming & edging, aeration, sprinkler management & repair, fertilization, pruning, snow removal and more.
We are here to help you with your landscape project.  Use the form below to Get a Quote.
Complimentary Landscape Design & Consultation
FREE FOR ANY NEW INSTALLATION OR RENOVATION PROJECT ON PURCHASES OVER $7500
Salt Lake City High Quality Landscape Design
We believe in beautifully designed landscapes that catch the attention of onlookers and make you proud.  Our team has the tools, knowledge, and capability to bring your dream landscape to life.   We will work one on one with you until we achieve your desired landscape.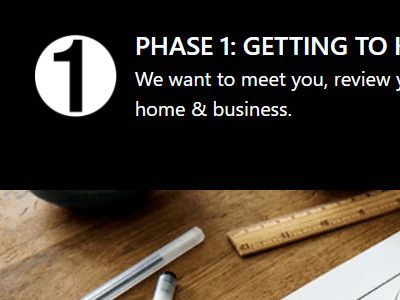 Our Design Process
Our 6 step design process improves communication, includes you in the entire landscape design process, and makes your landscape design project something you can be proud of.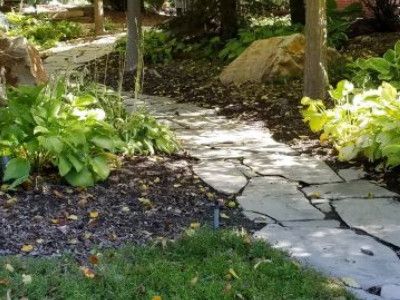 What Sets Us Apart
Each landscape design project is unique, and we strive to bring your dream design to life. We work directly with you until we achieve your desired landscape design.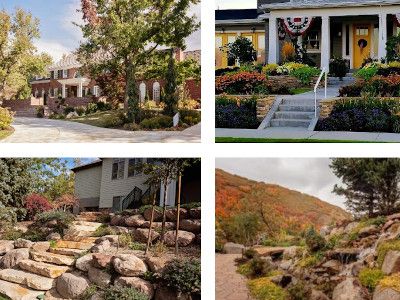 Our Projects
Take a moment and view some of our projects. We are highly skilled and creating unique and gorgeous landscapes for both commercial and residential properties.
Any Landscape Clean Up, Pruning, Weeding, Sod Repair, and/or Spring Sprinkler Project over $250
WE PROVIDE RESIDENTIAL, COMMERCIAL, MAINTENANCE, AND DESIGN SERVICES IN THESE LOCATIONS:
REAL CUSTOMERS. REAL REVIEWS.
We had a crew come to do clean up, my yard is absolutely perfect. The office was so knowledgeable in the services provided when I called. I got to chose what I wanted done, which made me so comfortable with me being "in charge". The boys came with matching Millburn shirts & were polite, happy & efficient. I like to get my bang for my buck, so I watched them work. Very, very pleased with the effort they gave. The result was exactly as promised. I will continue to use Millburn with any future need. Thank you for being who you say you are!
We had Cole and his crew put our patio in this week and they did a wonderful job . We are having them come back out and do our sod and concrete edging! Would highly recommend them!
I am an HOA president and we hired this company for snow removal and landscaping for all common areas. They have been wonderful to work with. They are very responsive if we have any concerns or questions. They are fast with quotes for work. They are very fair and work with you until you are satisfied. During snow storms they were out at any hour taking care of snow removal and salting. It is hard to find people in this industry that have integrity, fair pricing, and do an outstanding job.
Nestled in the picturesque mountains of Utah, Park City boasts stunning landscapes and a renowned ski resort culture. However, with its scenic beauty comes the
Read More »
Winter in Salt Lake City transforms the picturesque landscape into a snowy wonderland. However, for businesses, it also brings the challenge of keeping properties clear
Read More »
Northern Utah is known for its breathtaking winter scenery and the abundant snowfall that graces the region each year. While the snow-covered landscape adds to
Read More »